Students and state and federal governments alike are asking increasingly hard questions about the return on their investment in postsecondary education, as tuitions and debt grow.  
In this episode of The Key, which is sponsored by the Bill & Melinda Gates Foundation, three experts with a diverse set of perspectives discuss the government role in ensuring value from academic institutions and programs:  the complexity of any attempt to formally measure postsecondary value; the importance of focusing on historically underrepresented students; and the centrality of the federal role in holding colleges accountable.
Jamienne S. Studley is president and CEO of the WASC Senior College and University Commission, an accrediting agency. Kim Hunter Reed is a former senior Education Department official who is now commissioner of higher education in Louisiana. Barbara Mistick is a former private college president who leads the National Association of Independent Colleges and Universities, which has historically bristled at federal attempts to regulate higher education too closely.
Hosted by Inside Higher Ed co-founder and editor Doug Lederman.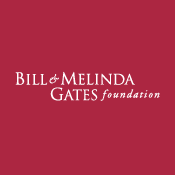 This episode is sponsored by the Bill & Melinda Gates Foundation, which works to ensure that every American can learn, grow and get ahead, regardless of race, gender, ethnicity or family income. Learn more at https://usprogram.gatesfoundation.org/.
Source link